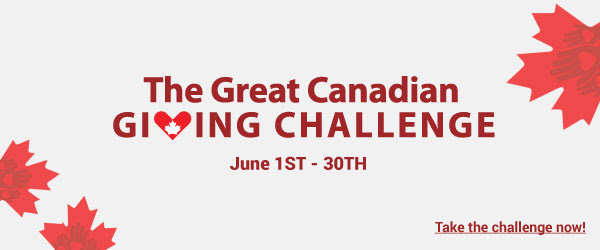 During the month of June we recognize the incredible value of older adults who are part of the vibrant fabric of our community. June is Seniors' Month and it is also an opportunity to be a part of the Great Canadian Giving Challenge!
Every year Seniors' Community Services must fundraise over $42,000 to bridge the gap in grants and government funding. This is no small feat, and we are supported by individuals and businesses who know the value of offering support to hundreds of seniors who live independently at home.
From June 1st to June 30th, every dollar donated through Canada Helps will put SCS in the running to win $20,000! If ever there is a time to consider a gift of support this is a perfect time.
To donate to SCS please follow our donation link for a safe and easy way to donate directly to our services and programs. Thank you for being a big part in ensuring our seniors continue to have access to all the benefits SCS has provided for 41 years. With increased demands and costs, your support will have a remarkable impact!
For more information please reach out at 613-258-3203