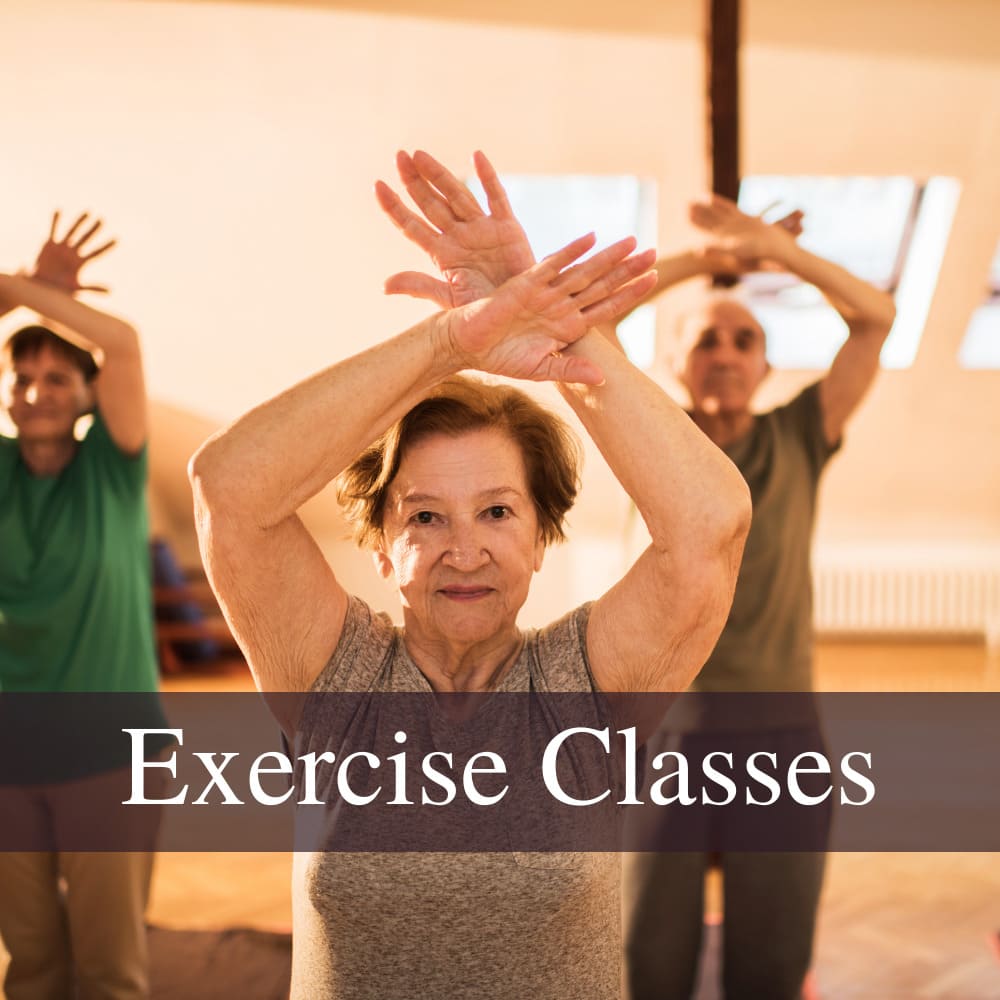 Stretch and Strengthen Exercise Classes
Exercise classes are held at the Centre and provide a well-rounded exercise program to increase balance, strengthen core and help with overall range of motion. Classes focus on increasing coordination, mobility, strength and feeling good!
A trained instructor will lead and support you to a healthier, more active lifestyle.
Beginners Hatha Yoga for seniors offered by Yoga instructor Sandy Guest.
Yoga is an anti-aging practice. It promotes the feeling of well-being by toning both the body and mind. It helps to maintain coordination, flexibility and, balance and improves our agility. Most yoga poses are designed to create space in our bodies. Lengthening the spine in downward dog and child creates space between each vertebra, which then improves nerve conduction to all organs, so everything is working and flows better. Also, as we age, our bones lose density and our joints become stiff. A gentle yoga practice slows the loss of bone density and relieves bone and joint pain.